Mike Zlotnik is the CEO and Founder of the Tempo Management group, dealing with investments and funds in the real estate field. He has an incredibly analytical mind that is so valuable when it comes to understanding what's going on with the market and how to navigate your investments during an uncertain time. In today's episode, you'll get a glimpse into what he is seeing, predicting, and planning for with the currently developing "party is over" recession.
Listen in to get a better understanding of rising interest rates, inflation, the role of the Fed, and more. Mike also shares his insight into how to stress test your investments and how to navigate the ongoing stress that we could be facing. You'll hear valuable tips, criteria, and ideas regarding making solid investments decisions.
Minute Markers:
1:20 – Who Mike is and his background in investments and analytics.
5:58 – What investors should be doing now.
8:56 – The problem with portfolio acquisitions and what institutional investors do.
14:54 – Underwriting criteria in the current market.
19:15 – What you don't want to be doing while in this market.
20:34 – How the Fed is involved and what's going on with the 10-year treasuries.
23:24 – Supply chain issues, energy policies, and how they affect inflation.
26:52 – When to hold cash and what purpose it serves in an inflationary environment.
Featured on the Show:
Want to join David for the 30-Day Blueprint Course?
Go to: www.FreedomFounders.com/BlueprintCourse to learn more about how you can discover the Blueprint that has helped hundreds of practitioners create more Freedom for themselves and their families.
Watch full length Interviews on video!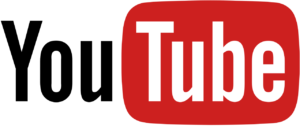 Watch full length interviews on David's YouTube channel by going to www.DentistFreedomBlueprint.com/YouTube. Don't forget to subscribe to David's YouTube Channel for more content on maximizing your business, wealth, and creating a financial blueprint to reach your Freedom faster!
P.S. Whenever you're ready, here are some other ways I can help fast track you to your Freedom goal (you're closer than you think) :
1. Schedule a Call with My Team:
If you'd like to replace your active practice income with passive investment income within 2-3 years, and you have at least 1M in available capital (can include residential/practice equity or practice sale), then schedule a call with my team. If it looks like there is a mutual fit, you'll have the opportunity to attend one of our upcoming member events as a guest.
2. Become a Full-Cycle Investor:
There are many self-proclaimed genius investors today who think everything they touch turns to gold. But they're about to learn the hard way what others have gained through "expensive" experience. I'm offering a free report on how to become a full-cycle investor, who knows how to preserve and grow capital in Up and Down markets. Will you be prepared when the inevitable recession hits? Get your free report here.
3. Get Your Free Retirement Scorecard:
Benchmark your retirement and wealth-building against hundreds of other practice professionals, and get personalized feedback on your biggest opportunities and leverage points. Click here to take the 3 minute assessment and get your scorecard.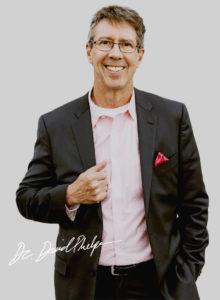 Want to know more about David and schedule him as a speaker or podcast guest? Go to doctorphelps.com to book David now.

Power Concepts:
Get the Full Episode Transcript:

---