If you're considering selling a part or full aspect of the equity in your practice, there are some key things to look at and understand about this process. This week, we will be continuing into the second part of a panel discussion I hosted on practice transitions. (If you haven't yet, make sure to check out the first part of the discussion!) Today, we'll be diving into what it takes to take your chips off the table, as well as where to invest that money.
Listen in to learn the key things to think about when shifting responsibility or authority. The panel also shares a solid look at the upsides and downsides to different types of practice transitions that you might be considering and how certain situations have played out for other practice owners. You will leave this episode with a better understanding of what's involved with practice transitions and where to start making key decisions.
Minute Markers:
2:32 – The upsides and downsides of doctor-to-doctor sales.
4:30 – Options that come with DSOs and the caveats involved.
7:48 – Why you shouldn't be "thinking like a dentist."
9:43 – Mindset shifts that may keep you away from an unfavorable deal.
12:27 – The greater fool theory and how that applies to dental practice sales.
14:24 – One of the most important things to remember about the difference between responsibility and authority.
16:26 – The differences in DSOs and how to decide how to exit.
Featured on the Show:
Want to join David for the 30-Day Blueprint Course?
Go to: www.FreedomFounders.com/BlueprintCourse to learn more about how you can discover the Blueprint that has helped hundreds of practitioners create more Freedom for themselves and their families.
Watch full length Interviews on video!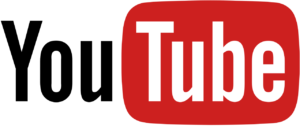 Watch full length interviews on David's YouTube channel by going to www.DentistFreedomBlueprint.com/YouTube. Don't forget to subscribe to David's YouTube Channel for more content on maximizing your business, wealth, and creating a financial blueprint to reach your Freedom faster!
P.S. Whenever you're ready, here are some other ways I can help fast track you to your Freedom goal (you're closer than you think) :
1. Schedule a Call with My Team:
If you'd like to replace your active practice income with passive investment income within 2-3 years, and you have at least 1M in available capital (can include residential/practice equity or practice sale), then schedule a call with my team. If it looks like there is a mutual fit, you'll have the opportunity to attend one of our upcoming member events as a guest.
2. Become a Full-Cycle Investor:
There are many self-proclaimed genius investors today who think everything they touch turns to gold. But they're about to learn the hard way what others have gained through "expensive" experience. I'm offering a free report on how to become a full-cycle investor, who knows how to preserve and grow capital in Up and Down markets. Will you be prepared when the inevitable recession hits? Get your free report here.
3. Get Your Free Retirement Scorecard:
Benchmark your retirement and wealth-building against hundreds of other practice professionals, and get personalized feedback on your biggest opportunities and leverage points. Click here to take the 3 minute assessment and get your scorecard.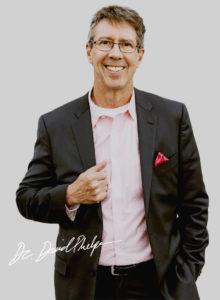 Want to know more about David and schedule him as a speaker or podcast guest? Go to doctorphelps.com to book David now.

Power Concepts:
Get the Full Episode Transcript:

---