Today we're going to peel back the layers on how you can self-direct your retirement accounts. My good friend Derreck Long from Quest Trust Company joins me on the show to share his expertise on utilizing 401(k), IRA, and other similar funds to work for you in bigger and better ways. If you're interested in learning more about self-directing your retirement funds and you aren't sure where to start, this is the episode for you.
Self-directing doesn't mean simply putting your accounts with Schwab or Fidelity. You have the opportunity to really be involved in orchestrating your financial future and deciding what you get to choose from. Listen in as Derreck discusses alternative assets, how to choose them, and what kinds of methods he recommends to people who want to start investing their retirement funds a little differently—and possibly more effectively.
Subscribe: Apple Podcasts | Android | Google Podcasts | Stitcher | Spotify | More
Minute Markers:
2:50 – Why a trust company is valuable in navigating self-directed funds.
4:03 – The qualifications it takes to be a trust company.
7:35 – The difference between a trust company and a custodian or broker.
10:26 – The kinds of accounts you can self-direct.
17:15 – Misconceptions about contributing to a Roth IRA.
22:15 – How to have your accounts be lenders.
26:40 – The main things you need to know in order to self-direct.
Featured on the Show:
P.S. Whenever you're ready, here are some other ways I can help fast track you to your Freedom goal (you're closer than you think) :
1. Schedule a Call with Me:
If you'd like to replace your active practice income with passive investment income within 2-3 years, and you have at least $1M in available capital, then click the link to schedule a quick call with my team. If it looks like there is a mutual fit, you'll have the opportunity to schedule a call with me directly. www.freedomfounders.com/schedule
2. Get Your Free Retirement Scorecard:
Benchmark your retirement and wealth-building against hundreds of other practice professionals, and get personalized feedback on your biggest opportunities and leverage points. Go to www.FreedomFounders.com/Scorecard to take the 3 minute assessment and get your scorecard.
3. Ready to Step Away?
"How Much is Enough?" This simple question keeps hard-working professionals at the hamster wheel of active income far longer than they need to be. Watch this free training, and discover a proven model for determining how much you really need before hanging up the handpiece! www.freedomfounders.com/training
4. Apply To Visit The Mastermind:
If you'd like to join dozens of dentists, docs, and practice professionals on the fast track to Freedom (3-5 years or less), visit www.freedomfounders.com/step-1 to apply for a guest seat.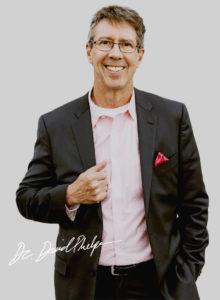 Want to know more about David and schedule him as a speaker or podcast guest? Go to doctorphelps.com to book David now.

Power Concepts:
Get the Full Episode Transcript:

---