We have all experienced change in our lives—particularly in the last year—causing uncertainty and stress. So how do you embrace the chaos of change and become a better leader, family member, and colleague? Our guest today is trailblazer and Mind Capture Group owner Tony Rubleski, and he joins the show today to share how to navigate the incredible amount of information we receive in today's world while capturing and holding the attention of our desired audiences.
Listen in as Tony explains the benefit of having a constant need to learn and question everything. You will learn the importance of having a good team to push you forward and give you positive (or negative) feedback. Tony is a master of thriving through chaos, and if you are feeling unsure of how to make a positive disruption in your life, this is the episode for you.
Subscribe: Apple Podcasts | Android | Google Podcasts | Stitcher | Spotify | More
Minute Markers:
4:00 – Tony's background and why you must question everything.
9:10 – Why it's so important to have a team or mentor to help you.
12:44 – How to thrive during massive changes.
18:49 – How to shift your perception and create daily habits.
27:00 – Why you have to have fun in your business and life.
Featured on the Show:
P.S. Whenever you're ready, here are some other ways I can help fast track you to your Freedom goal (you're closer than you think) :
1. Schedule a Call with Me:
If you'd like to replace your active practice income with passive investment income within 2-3 years, and you have at least $1M in available capital, then click the link to schedule a quick call with my team. If it looks like there is a mutual fit, you'll have the opportunity to schedule a call with me directly. www.freedomfounders.com/schedule
2. Get Your Free Retirement Scorecard:
Benchmark your retirement and wealth-building against hundreds of other practice professionals, and get personalized feedback on your biggest opportunities and leverage points. Go to www.FreedomFounders.com/Scorecard to take the 3 minute assessment and get your scorecard.
3. Ready to Step Away?
"How Much is Enough?" This simple question keeps hard-working professionals at the hamster wheel of active income far longer than they need to be. Watch this free training, and discover a proven model for determining how much you really need before hanging up the handpiece! www.freedomfounders.com/training
4. Apply To Visit The Mastermind:
If you'd like to join dozens of dentists, docs, and practice professionals on the fast track to Freedom (3-5 years or less), visit www.freedomfounders.com/step-1 to apply for a guest seat.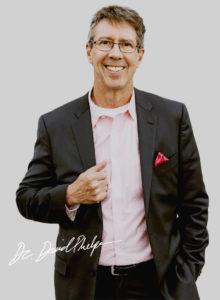 Want to know more about David and schedule him as a speaker or podcast guest? Go to doctorphelps.com to book David now.

Power Concepts:
Get the Full Episode Transcript:

---