We rely on referrals and connections to lead us to our greatest advantages in our businesses and lives, and today's guest is someone who came highly recommended to me because of our shared love of real estate. Lindsay Harkey is the Head of Healthcare Financing for Live Oak Bank, where she helps provide finance for real estate in the healthcare industry. In this episode, Lindsay explains how her team is able to provide creative, time-efficient, and transparent solutions for their clients through a focus on their niche.
Listen in as Lindsay shares the importance of being aware of all of your options and doing your research before making a large purchase. You will learn why it is always a good idea to discuss financial issues with a certified professional, what you should be aware of in the current state of real estate, and more.
Subscribe: Apple Podcasts | Android | Google Podcasts | Stitcher | Spotify | More
Minute Markers:
2:14 – Why Live Oak Bank dove into the real estate side of the healthcare industry.
5:39 – The importance of hiring an expert when it comes to finances.
9:08 – Live Oak's philosophy and approach in the industry.
13:48 – How to avoid potential pitfalls.
17:02 – What to be aware of in the current state of real estate.
24:29 – What questions you should be thinking about when considering development or expansion.
Featured on the Show:
P.S. Whenever you're ready, here are some other ways I can help fast track you to your Freedom goal (you're closer than you think) :
1. Schedule a Call with Me:
If you'd like to replace your active practice income with passive investment income within 2-3 years, and you have at least $1M in available capital, then click the link to schedule a quick call with my team. If it looks like there is a mutual fit, you'll have the opportunity to schedule a call with me directly. www.freedomfounders.com/schedule
2. Get Your Free Retirement Scorecard:
Benchmark your retirement and wealth-building against hundreds of other practice professionals, and get personalized feedback on your biggest opportunities and leverage points. Go to www.FreedomFounders.com/Scorecard to take the 3 minute assessment and get your scorecard.
3. Ready to Step Away?
"How Much is Enough?" This simple question keeps hard-working professionals at the hamster wheel of active income far longer than they need to be. Watch this free training, and discover a proven model for determining how much you really need before hanging up the handpiece! www.freedomfounders.com/training
4. Apply To Visit The Mastermind:
If you'd like to join dozens of dentists, docs, and practice professionals on the fast track to Freedom (3-5 years or less), visit www.freedomfounders.com/step-1 to apply for a guest seat.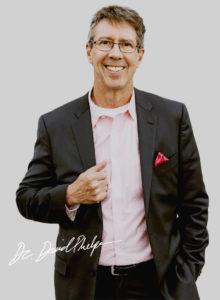 Want to know more about David and schedule him as a speaker or podcast guest? Go to doctorphelps.com to book David now.

Power Concepts:
Get the Full Episode Transcript:

---