How do you create a culture of success that makes your dental practice the place where everybody wants to work? Steven J. Anderson is the co-founder of the Crown Council Dental Association, founder of the Total Patient Service Institute, entrepreneur, presenter, and author, and he joins us today to share how to create a culture that gets your employees excited to come into work and your patients more satisfied than ever.
Steven has a wealth of expertise and decades of knowledge in how to build a culture of success, and he's sharing it all in this episode. Listen in to learn exactly what culture is, what every leader needs to do first and foremost, and how to be willing and vulnerable enough to ask for help when you need it. You'll also hear how a fraternity building workshop led to a challenge that changed Steven's life and why having mentors was a critical part of his success.
*Original air date: July 24, 2020.*
Subscribe: Apple Podcasts | Android | Google Podcasts | Stitcher | Spotify | More
Minute Markers:
2:50 – How Steven started on his career journey.
9:05 – Why the culture of self-reliance is a detriment and how to be vulnerable enough to ask for help.
12:00 – Why there is no such thing as a "no" in most circumstances.
14:15 – Steven's tips for finding and working with a mentor.
19:00 – What culture consists of and how to foster a great culture within your practice.
27:00 – The Culture Cube: a model to determine where your culture is today and how to create a culture by design.
32:40 – Why personal responsibility is imperative to having a great culture in your practice and why an outside perspective is sometimes needed to identify areas for improvement.
38:00 – An actionable challenge for listeners and a guide to creating your culture by design.
Featured on the Show:
P.S. Whenever you're ready, here are some other ways I can help fast track you to your Freedom goal (you're closer than you think) :
1. Schedule a Call with Me:
If you'd like to replace your active practice income with passive investment income within 2-3 years, and you have at least $1M in available capital, then click the link to schedule a quick call with my team. If it looks like there is a mutual fit, you'll have the opportunity to schedule a call with me directly. www.freedomfounders.com/schedule
2. Get Your Free Retirement Scorecard:
Benchmark your retirement and wealth-building against hundreds of other practice professionals, and get personalized feedback on your biggest opportunities and leverage points. Go to www.FreedomFounders.com/Scorecard to take the 3 minute assessment and get your scorecard.
3. Ready to Step Away?
"How Much is Enough?" This simple question keeps hard-working professionals at the hamster wheel of active income far longer than they need to be. Watch this free training, and discover a proven model for determining how much you really need before hanging up the handpiece! www.freedomfounders.com/training
4. Apply To Visit The Mastermind:
If you'd like to join dozens of dentists, docs, and practice professionals on the fast track to Freedom (3-5 years or less), visit www.freedomfounders.com/step-1 to apply for a guest seat.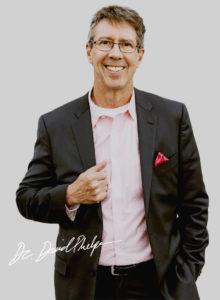 Want to know more about David and schedule him as a speaker or podcast guest? Go to doctorphelps.com to book David now.

Power Concepts:
Get the Full Episode Transcript:

---