I love talking to people in dentistry who didn't start out in the industry, and my guest today is one of those people. Currently the CEO and co-founder of Community Dental Partners, Senior Faculty at the Dentist Entrepreneur Organization, and host of the DSO Secrets podcast, Emmet Scott is at the forefront of what dental practices should look like. He joins the show today to share his insights on why it's so important for dentists to embrace entrepreneurship, as well as what we need to do to scale—especially at a time like this.
Listen in as we discuss what makes a true entrepreneur and how that applies to dentistry. You'll discover what we can learn from the past about how to navigate a crisis, how to learn from other businesses that have figured it out, and the secret to doing DSO the right way.
Subscribe: Apple Podcasts | Android | Google Podcasts | Stitcher | Spotify | More
Minute Markers:
2:25 – How Emmet got into dentistry and his expertise in entrepreneurship.
8:40 – What an entrepreneur is and how it is applicable to dentists.
10:10 – The secret to doing DSO the right way.
14:30 – How the current crisis has become an accelerator.
18:40 – Learning from the past when it comes to navigating crises.
20:20 – How Emmet helps dentists scale.
23:06 – How to learn from other businesses that have figured it out.
24:35 – Who Dental Community Partners is for.
Featured on the Show:
P.S. Whenever you're ready, here are some other ways I can help fast track you to your Freedom goal (you're closer than you think) :
1. Ready to Step Away?
"How Much is Enough?" This simple question keeps hard-working professionals at the hamster wheel of active income far longer than they need to be. Watch this free training, and discover a proven model for determining how much you really need before hanging up the handpiece! www.freedomfounders.com/training
2. Get Your Free Retirement Scorecard:
Benchmark your retirement and wealth-building against hundreds of other practice professionals, and get personalized feedback on your biggest opportunities and leverage points. Go to www.FreedomFounders.com/Scorecard to take the 3 minute assessment and get your scorecard.
3. Apply To Visit The Mastermind:
If you'd like to join dozens of dentists, docs, and practice professionals on the fast track to Freedom (3-5 years or less), visit www.freedomfounders.com/step-1 to apply for a guest seat.
4. Want to Work Directly with Me?
If you'd like to work directly with me and a small group of my closest investment colleagues, with direct access to the dealmakers and asset classes that I invest in, just send a message to my Member Advisor (Chris@freedomfounders.com), and put "Fast Access" in the subject line. Or, call (972) 203-6960 Ext 101 and leave a brief voicemail for Chris. Let him know you're interested in the Fast Access program – we'll set up a time with you to talk, find out about your goals, and see if there is a fit.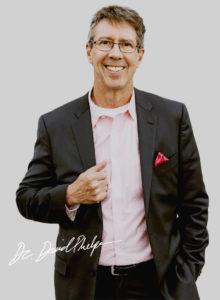 Want to know more about David and schedule him as a speaker or podcast guest? Go to doctorphelps.com to book David now.

Power Concepts:
Get the Full Episode Transcript:

---