Making decisions for the future of your practice—whether it is a basic transaction or a major sale or transfer—can be especially confusing right now when the future is so uncertain. Robert Montgomery has been counseling dentists and others in the healthcare fields for over 20 years, and he joins the show today to share his insight on what is coming and what to do next.
Listen in as Robert addresses many different challenges that have arisen (and will potentially arise in the near future) for dentists and their businesses. You'll learn what startups can do to seize the opportunity out there in this changing market, how buying and selling might play out over the coming months, and more.
Subscribe: Apple Podcasts | Android | Google Podcasts | Stitcher | Spotify | More
Minute Markers:
4:54 – What Robert thinks about the current situation and the outlook for the future.
7:05 – The status of deals and transactions lately.
11:39 – The opportunities available for those who transition effectively.
15:13 – What buyers are looking for on the real estate side of things.
18:10 – Buying and selling after COVID.
22:41 – Where the opportunity lies and what to be on the lookout for when buying and selling.
Featured on the Show:
P.S. Whenever you're ready, here are some other ways I can help fast track you to your Freedom goal (you're closer than you think) :
1. Get Your Free Retirement Scorecard:
Benchmark your retirement and wealth-building against hundreds of other practice professionals, and get personalized feedback on your biggest opportunities and leverage points. Go to www.FreedomFounders.com/Scorecard to take the 3 minute assessment and get your scorecard.
2. Attend A Workshop:
If you're committed to Freedom, but still building a practice, paying down school debt, or growing investment capital, our hands-on Freedom Blueprint Workshops are your entrance ramp onto the fast track! Visit www.freedomfounders.com/workshop to claim your seat!
3. Apply To Visit The Mastermind:
If you'd like to join dozens of dentists, docs, and practice professionals on the fast track to Freedom (3-5 years or less), visit www.freedomfounders.com/step-1 to apply for a seat.
4. Want to Work Directly with Me?
If you'd like to work directly with me and a small group of my closest investment colleagues, with direct access to the dealmakers and asset classes that I invest in, just send a message to my Member Advisor (Chris@freedomfounders.com), and put "Fast Access" in the subject line. Or, call (972) 203-6960 Ext 101 and leave a brief voicemail for Chris. Let him know you're interested in the Fast Access program – we'll set up a time with you to talk, find out about your goals, and see if there is a fit.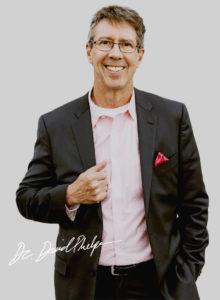 Want to know more about David and schedule him as a speaker or podcast guest? Go to doctorphelps.com to book David now.

Power Concepts:
Get the Full Episode Transcript:

---