Many of the things we are taught to believe in life end up not being true, so it's important to push back or try something different in order to find what works. The no-hygiene method is a controversial one that Dr. Ron Schefdore has gotten a lot of pushback for, but he has found success in it. He joins the show today to share the most important things he has learned throughout his dental career, and you don't want to miss it.
Listen in to hear about the benefits of getting more involved in hygiene and why it's profitable to have a smaller book of patients. Ron also discusses the importance of dealing with limiting beliefs and discomfort around charging what works and clarity on a practice that reflects confidence and passion.
Minute Markers:
2:27 – How Ron got into cosmetic dentistry and started to develop his own method.
7:15 – How to convert to a no-hygiene model.
10:58 – How to get comfortable talking about money and fixing your limiting beliefs.
14:21 – Where to find the confidence and skills you need to start out your dental career right.
18:05 – Where practice models like this work and how to make it work in a competitive area.
20:07 – How marketing has changed and why Ron is out of network plans.
22:10 – A treatment plan that people appreciate.
23:27 – How past recessions affected Ron's practice.
Featured on the Show:
Watch full length Interviews on video!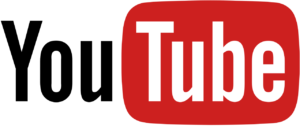 Watch full length interviews on David's YouTube channel by going to www.DentistFreedomBlueprint.com/YouTube. Don't forget to subscribe to David's YouTube Channel for more content on maximizing your business, wealth, and creating a financial blueprint to reach your Freedom faster!
Join the tribe of dentists ditching Wall Street. Get more insights, resources and inspiration for creating asset based income and Freedom. Follow us on Facebook here.
P.S. Whenever you're ready, here are some other ways I can help fast track you to your Freedom goal (you're closer than you think) :
1. Schedule a Call with My Team:
If you'd like to replace your active practice income with passive investment income within 2-3 years, and you have at least 1M in available capital (can include residential/practice equity or practice sale), then schedule a call with my team. If it looks like there is a mutual fit, you'll have the opportunity to attend one of our upcoming member events as a guest.
2. Become a Full-Cycle Investor:
There are many self-proclaimed genius investors today who think everything they touch turns to gold. But they're about to learn the hard way what others have gained through "expensive" experience. I'm offering a free report on how to become a full-cycle investor, who knows how to preserve and grow capital in Up and Down markets. Will you be prepared when the inevitable recession hits? Get your free report here.
3. Get Your Free Retirement Scorecard:
Benchmark your retirement and wealth-building against hundreds of other practice professionals, and get personalized feedback on your biggest opportunities and leverage points. Click here to take the 3 minute assessment and get your scorecard.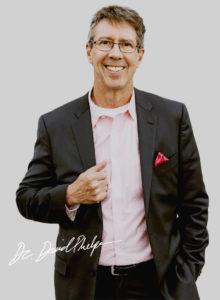 Want to know more about David and schedule him as a speaker or podcast guest? Go to doctorphelps.com to book David now.

Power Concepts:
Get the Full Episode Transcript:

---