If you are a business owner, then you know what it's like to make the day-to-day decisions in every aspect of your business. It's a lot of work, a lot of risk, and it is challenging—but many of us wouldn't do it any other way. So… what about our investments? In this episode, I'll discuss how important it is to take your finances and investments into your own hands, just like you do with your business.
Listen in to hear why it is important to handle your own finances and not completely pass it off to someone else (no matter how well-meaning). I'll share ways for you to start educating yourself on finances and investments, as well as how to plug in and get connected with others who are doing the same. Don't miss these key insights on investing and proactively navigating the current market.
Minute Markers:
1:58 – The importance of having a plan B and being involved in your investments.
3:28 – Why handling your own finances is more important when you're building your own business.
7:54 – How printing money has been slowly (or not-so-slowly) chipping away at our economy.
10:13 – How long I've been studying the market and the importance of paying attention to the cycles.
14:48 – The inefficiencies of government and what it has done to our economy over the years.
16:17 – What the lag effect is and what it means for us.
19:37 – Why we are so discerning about all investments and the process we use in decision-making.
21:42 – How to treat the numbers that the government gives us.
Work alongside David in September
Next week, I am personally leading a small-group, online 4-week course that will give you the basic frameworks and concepts to build wealth throughout any market cycle, as well as how to become an advocate for your own capital investments to reach your personal and professional long-term goals. I can give you guidance based on my 40+ years of real estate investing and over a decade of helping other health professionals reach financial freedom in 5 years or less. This group is guaranteed to save you a lot of time, misery, and wrong turns. Register now for the 30-Day Blueprint Course by clicking here
Featured on the Show:
Watch full length Interviews on video!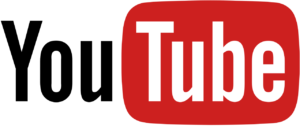 Watch full length interviews on David's YouTube channel by going to www.DentistFreedomBlueprint.com/YouTube. Don't forget to subscribe to David's YouTube Channel for more content on maximizing your business, wealth, and creating a financial blueprint to reach your Freedom faster!
Join the tribe of dentists ditching Wall Street. Get more insights, resources and inspiration for creating asset based income and Freedom. Follow us on Facebook here.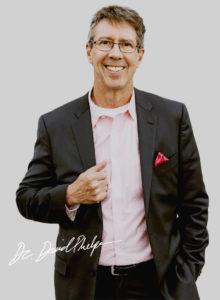 Want to know more about David and schedule him as a speaker or podcast guest? Go to doctorphelps.com to book David now.

Power Concepts:
Get the Full Episode Transcript:

---