This episode is part 1 of a 2-part series in which my good friend, Larry Pino, helps me dig into the world of private transactions (primarily in real estate), how to go about them correctly, and ways to hedge against market volatility.
Larry has become a right hand council for Freedom Founders because of his extensive knowledge and experience in real estate, law, business, development, and much more. He brings incredible insight into the world of private transactions and discusses the unique opportunities that are presented and how you can set yourself up for success in this area of investing.
Minute Markers:
1:49 – Larry's experience and background in law, real estate, and business.
4:50 – The unique opportunity that comes with a private transaction.
6:43 – Where to find private transactions.
9:08 – The importance of who you deal with and have in your network.
11:23 – The types of private transactions and where to start.
16:31 – How to maintain control of the deal and minimize risks.
21:02 – How to take a closer look at a potential opportunity.
24:50 – What comes before the economics of a deal.
Featured on the Show:
Want to join David for the 30-Day Blueprint Course?
Go to: www.FreedomFounders.com/BlueprintCourse to learn more about how you can discover the Blueprint that has helped hundreds of practitioners create more Freedom for themselves and their families.
Watch full length Interviews on video!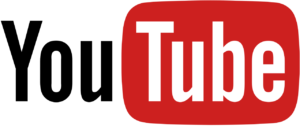 Watch full length interviews on David's YouTube channel by going to www.DentistFreedomBlueprint.com/YouTube. Don't forget to subscribe to David's YouTube Channel for more content on maximizing your business, wealth, and creating a financial blueprint to reach your Freedom faster!
P.S. Whenever you're ready, here are some other ways I can help fast track you to your Freedom goal (you're closer than you think) :
1. Schedule a Call with My Team:
If you'd like to replace your active practice income with passive investment income within 2-3 years, and you have at least 1M in available capital (can include residential/practice equity or practice sale), then schedule a call with my team. If it looks like there is a mutual fit, you'll have the opportunity to attend one of our upcoming member events as a guest.
2. Become a Full-Cycle Investor:
There are many self-proclaimed genius investors today who think everything they touch turns to gold. But they're about to learn the hard way what others have gained through "expensive" experience. I'm offering a free report on how to become a full-cycle investor, who knows how to preserve and grow capital in Up and Down markets. Will you be prepared when the inevitable recession hits? Get your free report here.
3. Get Your Free Retirement Scorecard:
Benchmark your retirement and wealth-building against hundreds of other practice professionals, and get personalized feedback on your biggest opportunities and leverage points. Click here to take the 3 minute assessment and get your scorecard.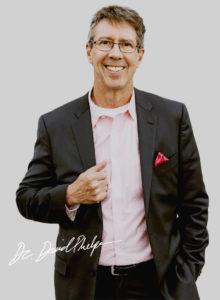 Want to know more about David and schedule him as a speaker or podcast guest? Go to doctorphelps.com to book David now.

Power Concepts:
Get the Full Episode Transcript:

---