The business side of a dental practice is often an area that is neglected or simply misunderstood by many dentists. Joining the show today is Jake Conway, a dental business analyst who aims to help dentists identify opportunities in their practices. He discusses the important aspects that go into a successful practice and how you can begin to find clarity and solutions that level up what you do and how you do it.
Jake comes from a hospitality industry background, but he made his way into entrepreneurship—particularly the dental industry as a business analyst. Listen in to hear about his passion for connecting with, learning from, and providing value to all of his clients. He also shares insight into identifying symptoms and causes—and how he and his team deliver effective solutions.
Minute Markers:
1:40 – Jake's background in hospitality and how his career transitioned into entrepreneurship.
2:52 – The importance of communication and providing understanding in a business.
6:46 – What Jake's team reports on and how it's different from other kinds of reports you may already be getting.
10:58 – Key metrics to pay attention to in business and how to find clarity.
13:20 – Why treating the root cause of the problem is key—and how Jake does that.
15:36 – Where to start if you know your practice needs to improve.
20:03 – One key concept of business that trumps the others.
24:14 – How your practice can prepare to survive these uncertain times.
Featured on the Show:
Want to join David for the 30-Day Blueprint Course?
Go to: www.FreedomFounders.com/BlueprintCourse to learn more about how you can discover the Blueprint that has helped hundreds of practitioners create more Freedom for themselves and their families.
Watch full length Interviews on video!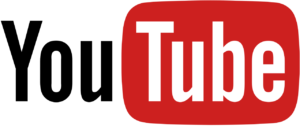 Watch full length interviews on David's YouTube channel by going to www.DentistFreedomBlueprint.com/YouTube. Don't forget to subscribe to David's YouTube Channel for more content on maximizing your business, wealth, and creating a financial blueprint to reach your Freedom faster!
P.S. Whenever you're ready, here are some other ways I can help fast track you to your Freedom goal (you're closer than you think) :
1. Schedule a Call with My Team:
If you'd like to replace your active practice income with passive investment income within 2-3 years, and you have at least 1M in available capital (can include residential/practice equity or practice sale), then schedule a call with my team. If it looks like there is a mutual fit, you'll have the opportunity to attend one of our upcoming member events as a guest.
2. Become a Full-Cycle Investor:
There are many self-proclaimed genius investors today who think everything they touch turns to gold. But they're about to learn the hard way what others have gained through "expensive" experience. I'm offering a free report on how to become a full-cycle investor, who knows how to preserve and grow capital in Up and Down markets. Will you be prepared when the inevitable recession hits? Get your free report here.
3. Get Your Free Retirement Scorecard:
Benchmark your retirement and wealth-building against hundreds of other practice professionals, and get personalized feedback on your biggest opportunities and leverage points. Click here to take the 3 minute assessment and get your scorecard.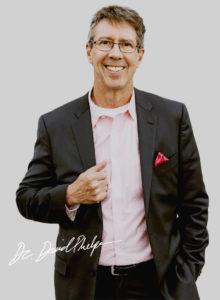 Want to know more about David and schedule him as a speaker or podcast guest? Go to doctorphelps.com to book David now.

Power Concepts:
Get the Full Episode Transcript:

---