My good friend Jake Conway is back on the show today to talk about the options out there for practice transitions and the importance of understanding how your numbers can work for you. After starting his career in the hospitality field, Jake realized that the same strategies from the corporate world could be applied to small businesses. He now helps and analyzes dental practices with a focus on empowering them, so listen in if you want to better understand how to interpret and use numbers.
Listen in as Jake sheds light on the environment we find ourselves in when it comes to the dental industry, as well as what has been changing in dental analytics and the DSO playbook. You will get valuable insight into the other options you have for practice transitions outside of the DSO route. Jake also shares ideas for creating leverage and getting a little creative with your practice plan and sale.
Subscribe: Apple Podcasts | Android | Google Podcasts | Stitcher | Spotify | More
Minute Markers:
0:49 – How Jake got started in his career and how he helps empower dentists.
3:01 – The environment we find ourselves in the dental industry today.
4:17 – What's driving the change in schemas and financial analytics.
8:31 – The process of understanding your EBITDA in a realistic way.
11:08 – Where the risk is transferring to and how the DSO playbook is not the same as in the past.
15:10 – The other routes you can go (other than DSO).
18:23 – How dentists often give up control in a way that can cause regret down the road.
21:34 – The transfer of value from clinician to CEO.
23:51 – The importance of knowing your numbers.
Featured on the Show:
Watch full length Interviews on video!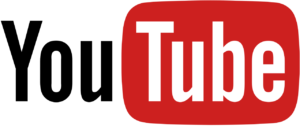 Watch full length interviews on David's YouTube channel by going to www.DentistFreedomBlueprint.com/YouTube. Don't forget to subscribe to David's YouTube Channel for more content on maximizing your business, wealth, and creating a financial blueprint to reach your Freedom faster!
Join the tribe of dentists ditching Wall Street. Get more insights, resources and inspiration for creating asset based income and Freedom. Follow us on Facebook here.
P.S. Whenever you're ready, here are some other ways I can help fast track you to your Freedom goal (you're closer than you think) :
1. Schedule a Call with My Team:
If you'd like to replace the earned income you need from your practice with investment income in as little as 2-3 years, and you have at least 1M in available capital (can include equity or practice sale), then schedule a call with my team. If it looks like there is a mutual fit, you'll have the opportunity to attend one of our upcoming member events as a guest.
2. Become a Full-Cycle Investor:
There are many self-proclaimed genius investors today who think everything they touch turns to gold. But they're about to learn the hard way what others have gained through "expensive" experience. I'm offering a report on how to become a full-cycle investor, who knows how to preserve and grow capital in Up markets and Down markets. Will you be prepared when the inevitable recession hits? Get your free report here.
3. Get Your Free Retirement Scorecard:
Benchmark your retirement and wealth-building against hundreds of other practice professionals, and get personalized feedback on your biggest opportunities and leverage points. Click here to take the 3 minute assessment and get your scorecard.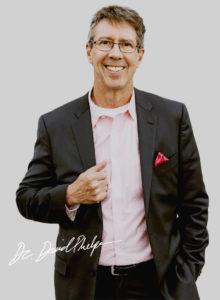 Want to know more about David and schedule him as a speaker or podcast guest? Go to doctorphelps.com to book David now.

Power Concepts:
Get the Full Episode Transcript:

---