You may have seen Donald Trump in the news recently for more than just election coverage. It turns out he paid very little taxes in 2017-2018, and we're diving into how that is even possible in part one of my interview with Marcus Crigler. Marcus is the founder and CEO of BEC CFO, a tax expert, and a mentor, and he also runs a CFO Organization for high-income and high-net-worth businesses and individuals.
We're discussing the idea that the IRS is really a playbook that we should all learn how to utilize to win the tax game, know the rules on, and understand how the system works. Marcus will also be sharing his insider knowledge on tax deductions for businesses, the three different types of tax professionals, and why you may want to consider having more than one in your back pocket.
Subscribe: Apple Podcasts | Android | Google Podcasts | Stitcher | Spotify | More
Minute Markers:
5:00 – How an investor can recoup losses and why real estate is more tax advantageous.
8:55 – Why it's possible that somebody as wealthy as Trump may have paid very little taxes in some years.
12:25 – The three types of advisors that you should be aware of when it comes to taxes.
18:03 – How a tax strategist thinks outside the box to help you win at the tax game.
20:39 – The value a tax strategist can bring based on your income level.
23:50 – Why it's often beneficial to have your tax strategist also prepare your taxes.
26:61 – Marcus' advice for working with both a tax strategist and tax preparer simultaneously.
Featured on the Show:
P.S. Whenever you're ready, here are some other ways I can help fast track you to your Freedom goal (you're closer than you think) :
1. Schedule a Call with Me:
If you'd like to replace your active practice income with passive investment income within 2-3 years, and you have at least $1M in available capital, then click the link to schedule a quick call with my team. If it looks like there is a mutual fit, you'll have the opportunity to schedule a call with me directly. www.freedomfounders.com/schedule
2. Get Your Free Retirement Scorecard:
Benchmark your retirement and wealth-building against hundreds of other practice professionals, and get personalized feedback on your biggest opportunities and leverage points. Go to www.FreedomFounders.com/Scorecard to take the 3 minute assessment and get your scorecard.
3. Ready to Step Away?
"How Much is Enough?" This simple question keeps hard-working professionals at the hamster wheel of active income far longer than they need to be. Watch this free training, and discover a proven model for determining how much you really need before hanging up the handpiece! www.freedomfounders.com/training
4. Apply To Visit The Mastermind:
If you'd like to join dozens of dentists, docs, and practice professionals on the fast track to Freedom (3-5 years or less), visit www.freedomfounders.com/step-1 to apply for a guest seat.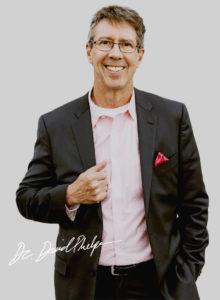 Want to know more about David and schedule him as a speaker or podcast guest? Go to doctorphelps.com to book David now.

Power Concepts:
Get the Full Episode Transcript:

---