What is Freedom Founders? This is a question I get asked all the time, and in this episode, I'll be giving you some insight into what Freedom Founders is all about. If you're one of the many people who have been wondering about this—or if you're looking for a way to create your plan B or passive income streams—this is definitely an episode you won't want to miss.
Listen in as I share exactly what Freedom Founders is, how it works, and how we help you to create passive income streams that will get you to freedom faster. You'll learn who we are right for, and how we can potentially help you to get in a ready position today even if now is not the right time for you to join.
Subscribe: Apple Podcasts | Android | Google Podcasts | Stitcher | Spotify | More
Minute Markers:
1:58 – The rundown on what Freedom Founders is all about.
3:50 – What transactional income is and why it should not be your only revenue stream.
5:45 – How Freedom Founders gets you out of the transactional income-only trap.
8:30 – What long-term wealth building is based on.
9:15 – How Freedom Founders helps you build a passive income stream.
19:30 – What the members with the best returns have in common.
22:10 – How to find out more about Freedom Founders.
Featured on the Show:
P.S. Whenever you're ready, here are some other ways I can help fast track you to your Freedom goal (you're closer than you think) :
1. Schedule a Call with Me:
If you'd like to replace your active practice income with passive investment income within 2-3 years, and you have at least $1M in available capital, then click the link to schedule a quick call with my team. If it looks like there is a mutual fit, you'll have the opportunity to schedule a call with me directly. www.freedomfounders.com/schedule
2. Get Your Free Retirement Scorecard:
Benchmark your retirement and wealth-building against hundreds of other practice professionals, and get personalized feedback on your biggest opportunities and leverage points. Go to www.FreedomFounders.com/Scorecard to take the 3 minute assessment and get your scorecard.
3. Ready to Step Away?
"How Much is Enough?" This simple question keeps hard-working professionals at the hamster wheel of active income far longer than they need to be. Watch this free training, and discover a proven model for determining how much you really need before hanging up the handpiece! www.freedomfounders.com/training
4. Apply To Visit The Mastermind:
If you'd like to join dozens of dentists, docs, and practice professionals on the fast track to Freedom (3-5 years or less), visit www.freedomfounders.com/step-1 to apply for a guest seat.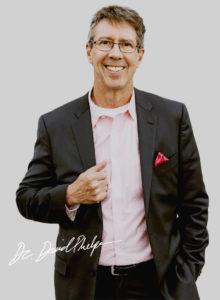 Want to know more about David and schedule him as a speaker or podcast guest? Go to doctorphelps.com to book David now.

Power Concepts:
Get the Full Episode Transcript:

---