In this episode, we continue the discussion on investment strategies for today's shifting economy with Kevin Fechtmeyer, an expert in private equity business. He goes more in-depth about what they look for in investors and how to find the right people and businesses to invest in. You will learn some of the best investment strategies for the current market and why Kevin recommends targeted vs. blind pool.
Listen in to hear about investment opportunities that the retail public never sees, as well as how to find and participate in alternative investments. From who you invest with to dealing with asset bubbles like we have currently in the stock market, this episode is full of important information you don't want to miss.
Subscribe: Apple Podcasts | Android | Google Podcasts | Stitcher | Spotify | More
Minute Markers:
2:05 – Who is the ideal investor?
4:41 – Targeting specific investments vs. the blind pool.
9:02 – The factors that could move interest rates.
13:20 – One of the biggest lessons Kevin has learned in his 25 years of experience.
15:42 – Will there be more aftershocks relating to COVID?
19:30 – The opportunities coming out of the changes in the market.
Featured on the Show:
P.S. Whenever you're ready, here are some other ways I can help fast track you to your Freedom goal (you're closer than you think) :
1. Schedule a Call with Me:
If you'd like to replace your active practice income with passive investment income within 2-3 years, and you have at least $1M in available capital, then click the link to schedule a quick call with my team. If it looks like there is a mutual fit, you'll have the opportunity to schedule a call with me directly. www.freedomfounders.com/schedule
2. Get Your Free Retirement Scorecard:
Benchmark your retirement and wealth-building against hundreds of other practice professionals, and get personalized feedback on your biggest opportunities and leverage points. Go to www.FreedomFounders.com/Scorecard to take the 3 minute assessment and get your scorecard.
3. Ready to Step Away?
"How Much is Enough?" This simple question keeps hard-working professionals at the hamster wheel of active income far longer than they need to be. Watch this free training, and discover a proven model for determining how much you really need before hanging up the handpiece! www.freedomfounders.com/training
4. Apply To Visit The Mastermind:
If you'd like to join dozens of dentists, docs, and practice professionals on the fast track to Freedom (3-5 years or less), visit www.freedomfounders.com/step-1 to apply for a guest seat.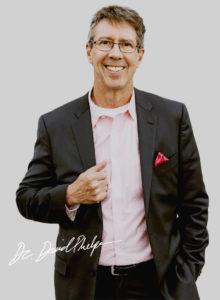 Want to know more about David and schedule him as a speaker or podcast guest? Go to doctorphelps.com to book David now.

Power Concepts:
Get the Full Episode Transcript:

---