This week we'll be jumping back in for part 2 of my interview with bestselling author Carol Roth. She joins me to discuss her new book, The War on Small Business, where she covers the impact of government mandates and overreach. Carol also dives into what we can do as small business owners to forge ahead and take advantage of the disruptions in the marketplace.
Listen in as we talk about PPP loans, the great resignation, and other big hurdles that businesses have dealt with. You'll learn how the government has stepped in and made this worse for many businesses, as well as the compensation that should be going for small businesses. This episode is full of great information about the current hurdles for small businesses in this economic climate and how we can plan, prepare, and react in a way that sets us up for success no matter what happens.
Minute Markers:
3:28 – The dilemma of the great resignation and why small businesses deserve more compensation.
6:02 – How the Fed printing money and the labor issues fueled inflation.
9:48 – What small businesses should be doing right now to navigate market changes.
14:47 – The pent-up demand the pandemic created.
16:56 – How vulnerable communities will take longer to recover and what needs to be done about it.
19:11 – Opportunities that are coming for people who need a second chance and the resources available for them.
21:32 – Where things are going in terms of minimum wage and government dependence.
Featured on the Show:
Want to join David for the 30-Day Blueprint Course?
Go to: www.FreedomFounders.com/BlueprintCourse to learn more about how you can discover the Blueprint that has helped hundreds of practitioners create more Freedom for themselves and their families.
Watch full length Interviews on video!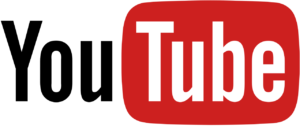 Watch full length interviews on David's YouTube channel by going to www.DentistFreedomBlueprint.com/YouTube. Don't forget to subscribe to David's YouTube Channel for more content on maximizing your business, wealth, and creating a financial blueprint to reach your Freedom faster!
P.S. Whenever you're ready, here are some other ways I can help fast track you to your Freedom goal (you're closer than you think) :
1. Schedule a Call with Me:
If you'd like to replace your active practice income with passive investment income within 2-3 years, and you have at least $1M in available capital, then click the link to schedule a quick call with my team. If it looks like there is a mutual fit, you'll have the opportunity to schedule a call with me directly. www.freedomfounders.com/schedule
2. Get Your Free Retirement Scorecard:
Benchmark your retirement and wealth-building against hundreds of other practice professionals, and get personalized feedback on your biggest opportunities and leverage points. Go to www.FreedomFounders.com/Scorecard to take the 3 minute assessment and get your scorecard.
3. Ready to Step Away?
"How Much is Enough?" This simple question keeps hard-working professionals at the hamster wheel of active income far longer than they need to be. Watch this free training, and discover a proven model for determining how much you really need before hanging up the handpiece! www.freedomfounders.com/training
4. Apply To Visit The Mastermind:
If you'd like to join dozens of dentists, docs, and practice professionals on the fast track to Freedom (3-5 years or less), visit www.freedomfounders.com/step-1 to apply for a guest seat.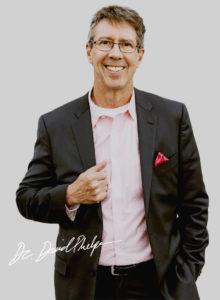 Want to know more about David and schedule him as a speaker or podcast guest? Go to doctorphelps.com to book David now.

Power Concepts:
Get the Full Episode Transcript:

---