We often work hard and stay busy because we think it's the right thing to do and we want to support our families. Yet, often, busy isn't the answer. I am excited to share Ken Wimberly with you today because he comes with an extremely important and unique message. He talks about setbacks, turnarounds, having it all figured out, and—most importantly—building a family legacy.
Listen in as Ken discusses the incredible impact of networking and taking advantage of resources along your journey, as well as seeking help when new situations and opportunities arise. He emphasizes the importance of really putting family first and allowing yourself to dive into those key relationships in the most impactful way. You'll get some truly inspiring insight into the role of purpose when planning, accomplishing, and pursuing your goals.
Subscribe: Apple Podcasts | Android | Google Podcasts | Stitcher | Spotify | More
Minute Markers:
1:36 – What Ken has been through and his incredible turnaround.
4:44 – The role models Ken had and the path he chose.
8:30 – One of the most important things to remember about how you live.
12:13 – The big 'why' and how to deal with adversity.
15:41 – The importance of embracing your bad.
18:03 – The value of family and investing in your legacy.
20:01 – Defining legacy.
22:14 – The Legacy Journal app and how it works.
25:57 – Different ways to use the Legacy Journal app.
Featured on the Show:
Want to join David for the 30-Day Blueprint Course?
Go to: www.FreedomFounders.com/BlueprintCourse to learn more about how you can discover the Blueprint that has helped hundreds of practitioners create more Freedom for themselves and their families.
Watch full length Interviews on video!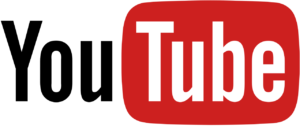 Watch full length interviews on David's YouTube channel by going to www.DentistFreedomBlueprint.com/YouTube. Don't forget to subscribe to David's YouTube Channel for more content on maximizing your business, wealth, and creating a financial blueprint to reach your Freedom faster!
P.S. Whenever you're ready, here are some other ways I can help fast track you to your Freedom goal (you're closer than you think) :
1. Schedule a Call with Me:
If you'd like to replace your active practice income with passive investment income within 2-3 years, and you have at least $1M in available capital, then click the link to schedule a quick call with my team. If it looks like there is a mutual fit, you'll have the opportunity to schedule a call with me directly. www.freedomfounders.com/schedule
2. Get Your Free Retirement Scorecard:
Benchmark your retirement and wealth-building against hundreds of other practice professionals, and get personalized feedback on your biggest opportunities and leverage points. Go to www.FreedomFounders.com/Scorecard to take the 3 minute assessment and get your scorecard.
3. Ready to Step Away?
"How Much is Enough?" This simple question keeps hard-working professionals at the hamster wheel of active income far longer than they need to be. Watch this free training, and discover a proven model for determining how much you really need before hanging up the handpiece! www.freedomfounders.com/training
4. Apply To Visit The Mastermind:
If you'd like to join dozens of dentists, docs, and practice professionals on the fast track to Freedom (3-5 years or less), visit www.freedomfounders.com/step-1 to apply for a guest seat.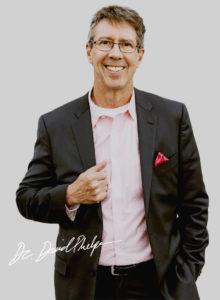 Want to know more about David and schedule him as a speaker or podcast guest? Go to doctorphelps.com to book David now.

Power Concepts:
Get the Full Episode Transcript:

---