Today, my good friend Barbara Stackhouse joins me on the show to talk about the Profit First system and how you can use it to stay on track, get ahead, and be less stressed. Barb is someone who has been in the industry a long time and has been helping dentists boost their revenue and profits. In this episode, she explains how she does this and what you can do to get started doing the same through a combination of wellness, accounting processes, and knowledge.
Through Barb's story and insight, you will see her passion for helping others in their journey to freedom, profit, and impact. Listen in as she discusses how health is also an important component of finances (and everything we do in life) and shares why she became a board-certified natural health practitioner. You'll gain a solid understanding of the Profit First system and how you can implement it into your own dental practice.
Subscribe: Apple Podcasts | Android | Google Podcasts | Stitcher | Spotify | More
Minute Markers:
2:04 – Introducing Barb and understanding her incredible background.
4:10 – Why profit and finance are an area of struggle for so many.
7:11 – How to make the Profit First system work in your business.
8:55 – Why tax planning is so important.
12:11 – What you can do to go back and reverse-engineer your numbers and what gets forgotten.
16:33 – How to ensure that there's always enough.
19:36 – How you can start making better decisions with your business and finances.
23:11 – The deal with debt and different ways to look at it.
26:09 – Whether or not to keep your accountant.
Featured on the Show:
Want to join David for the 30-Day Blueprint Course?
Go to: www.FreedomFounders.com/BlueprintCourse to learn more about how you can discover the Blueprint that has helped hundreds of practitioners create more Freedom for themselves and their families.
Watch full length Interviews on video!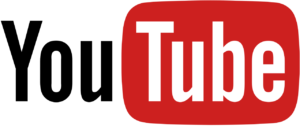 Watch full length interviews on David's YouTube channel by going to www.DentistFreedomBlueprint.com/YouTube. Don't forget to subscribe to David's YouTube Channel for more content on maximizing your business, wealth, and creating a financial blueprint to reach your Freedom faster!
P.S. Whenever you're ready, here are some other ways I can help fast track you to your Freedom goal (you're closer than you think) :
1. Schedule a Call with Me:
If you'd like to replace your active practice income with passive investment income within 2-3 years, and you have at least $1M in available capital, then click the link to schedule a quick call with my team. If it looks like there is a mutual fit, you'll have the opportunity to schedule a call with me directly. www.freedomfounders.com/schedule
2. Get Your Free Retirement Scorecard:
Benchmark your retirement and wealth-building against hundreds of other practice professionals, and get personalized feedback on your biggest opportunities and leverage points. Go to www.FreedomFounders.com/Scorecard to take the 3 minute assessment and get your scorecard.
3. Ready to Step Away?
"How Much is Enough?" This simple question keeps hard-working professionals at the hamster wheel of active income far longer than they need to be. Watch this free training, and discover a proven model for determining how much you really need before hanging up the handpiece! www.freedomfounders.com/training
4. Apply To Visit The Mastermind:
If you'd like to join dozens of dentists, docs, and practice professionals on the fast track to Freedom (3-5 years or less), visit www.freedomfounders.com/step-1 to apply for a guest seat.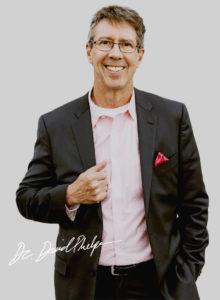 Want to know more about David and schedule him as a speaker or podcast guest? Go to doctorphelps.com to book David now.

Power Concepts:
Get the Full Episode Transcript:

---