What I love about Dr. Nathan Ho and his family is that they came from such difficult conditions to America and have such a "no excuses" kind of mindset. Nathan talks about how his parents talked about education being the key to their future and how he made it into dentistry and practice ownership at a young age. You will get some incredible insight from the mindset, values and work ethic that he shares.
From the early lessons and struggles of practice ownership right out of dental school to wisdom on how he moved the needle forward even during a pandemic, Nathan gives us a glimpse into his success and what truly drives him. If you've been struggling in your life or in your practice, his advice and insights are so valuable and this is one episode you don't want to miss.
Subscribe: Apple Podcasts | Android | Google Podcasts | Stitcher | Spotify | More
Minute Markers:
3:13 – Nathan's family story from Vietnam to the American dream.
5:48 – His journey through school and into practice ownership.
8:43 – The key to improving, scaling and moving up with your business.
10:58 – What's necessary in order to gain more freedom and options in life.
14:32 – Why relationships are the key to your success.
19:14 – Other skills he uses to benefit his career.
26:45 – How to stay positive and productive despite obstacles you can't control.
Featured on the Show:
Watch full length Interviews on video!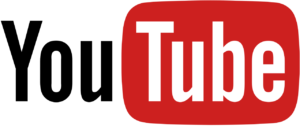 Watch full length interviews on David's YouTube channel by going to www.DentistFreedomBlueprint.com/YouTube. Don't forget to subscribe to David's YouTube Channel for more content on maximizing your business, wealth, and creating a financial blueprint to reach your Freedom faster!
P.S. Whenever you're ready, here are some other ways I can help fast track you to your Freedom goal (you're closer than you think) :
1. Schedule a Call with Me:
If you'd like to replace your active practice income with passive investment income within 2-3 years, and you have at least $1M in available capital, then click the link to schedule a quick call with my team. If it looks like there is a mutual fit, you'll have the opportunity to schedule a call with me directly. www.freedomfounders.com/schedule
2. Get Your Free Retirement Scorecard:
Benchmark your retirement and wealth-building against hundreds of other practice professionals, and get personalized feedback on your biggest opportunities and leverage points. Go to www.FreedomFounders.com/Scorecard to take the 3 minute assessment and get your scorecard.
3. Ready to Step Away?
"How Much is Enough?" This simple question keeps hard-working professionals at the hamster wheel of active income far longer than they need to be. Watch this free training, and discover a proven model for determining how much you really need before hanging up the handpiece! www.freedomfounders.com/training
4. Apply To Visit The Mastermind:
If you'd like to join dozens of dentists, docs, and practice professionals on the fast track to Freedom (3-5 years or less), visit www.freedomfounders.com/step-1 to apply for a guest seat.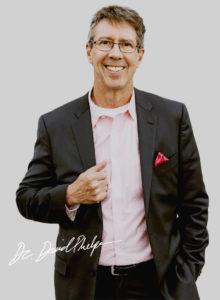 Want to know more about David and schedule him as a speaker or podcast guest? Go to doctorphelps.com to book David now.

Power Concepts:
Get the Full Episode Transcript:

---