We are now finding ourselves in a place where there's a lot of speculation regarding what will happen next in the markets. Alastair MacDonald is a private advisor and expert in economic, social, market, and financial forecasting, and he joins me on the show to discuss and expose a lot of these speculations. He also shares some solid methods to plan for the future and make sure you're paying attention to the right things in order to secure your finances.
Listen in as Alastair explains what it means to be a half-cycle entrepreneur, as well as why it's so important to understand the market and what to do when it changes cycles. You'll learn the downfall of many so-called forecasts and why it's important to understand the pros and cons of extrapolation of all kinds. Alastair also shares key insights into what's going on in the markets now and how to make your business and your finances cycle-proof.
Subscribe: Apple Podcasts | Android | Google Podcasts | Stitcher | Spotify | More
Minute Markers:
2:28 – Our current market state and the importance of understanding the market cycles for yourself.
9:20 – What it was like growing up in Zimbabwe and getting into the financial field.
15:45 – What Alastair learned from diving into 350 years of market and finance history and the shift that changed everything.
17:19 – Why the markets are an auction system.
19:03 – The danger of saturation in opinion.
23:03 – How to become a full-cycle entrepreneur and what to look out for.
32:40 – How to earn your place as a forecaster.
Featured on the Show:
P.S. Whenever you're ready, here are some other ways I can help fast track you to your Freedom goal (you're closer than you think) :
1. Schedule a Call with Me:
If you'd like to replace your active practice income with passive investment income within 2-3 years, and you have at least $1M in available capital, then click the link to schedule a quick call with my team. If it looks like there is a mutual fit, you'll have the opportunity to schedule a call with me directly. www.freedomfounders.com/schedule
2. Get Your Free Retirement Scorecard:
Benchmark your retirement and wealth-building against hundreds of other practice professionals, and get personalized feedback on your biggest opportunities and leverage points. Go to www.FreedomFounders.com/Scorecard to take the 3 minute assessment and get your scorecard.
3. Ready to Step Away?
"How Much is Enough?" This simple question keeps hard-working professionals at the hamster wheel of active income far longer than they need to be. Watch this free training, and discover a proven model for determining how much you really need before hanging up the handpiece! www.freedomfounders.com/training
4. Apply To Visit The Mastermind:
If you'd like to join dozens of dentists, docs, and practice professionals on the fast track to Freedom (3-5 years or less), visit www.freedomfounders.com/step-1 to apply for a guest seat.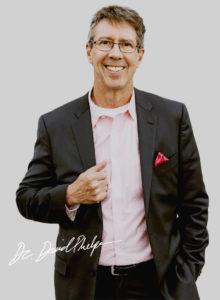 Want to know more about David and schedule him as a speaker or podcast guest? Go to doctorphelps.com to book David now.

Power Concepts:
Get the Full Episode Transcript:

---