Today, we'll be continuing the conversation from the previous episode with three gentlemen who are greatly involved in the capital financing markets. Their insights on the effects of COVID-19 are truly valuable, and today you will hear more about how things are moving forward with the economy and investments. We will be discussing how the government has been stimulating the economy and what happens when it stops.
Listen in to get some realistic insight on how businesses will be affected by the end of funding and stimulus. Justin, Stuart, and Aaron discuss interest rates, following the debt, and how they talk to their kids about finances. They also weigh in on the importance of being patient as things slowly unfold and what passive investors should be doing right now.
Subscribe: Apple Podcasts | Android | Google Podcasts | Stitcher | Spotify | More
Minute Markers:
2:27 – What happens when the government reaches the limit of stimulation.
8:24 – What passive investors should do right now.
11:30 – Why you need to be prepared to adjust your strategies.
15:12 – Why "following the debt" is valuable and what it can teach you.
21:02 – Understanding the interest rates and what is going to happen with them.
25:02 – How to educate your kids about investments and managing money.
Featured on the Show:
P.S. Whenever you're ready, here are some other ways I can help fast track you to your Freedom goal (you're closer than you think) :
1. Ready to Step Away?
"How Much is Enough?" This simple question keeps hard-working professionals at the hamster wheel of active income far longer than they need to be. Watch this free training, and discover a proven model for determining how much you really need before hanging up the handpiece! www.freedomfounders.com/training
2. Get Your Free Retirement Scorecard:
Benchmark your retirement and wealth-building against hundreds of other practice professionals, and get personalized feedback on your biggest opportunities and leverage points. Go to www.FreedomFounders.com/Scorecard to take the 3 minute assessment and get your scorecard.
3. Apply To Visit The Mastermind:
If you'd like to join dozens of dentists, docs, and practice professionals on the fast track to Freedom (3-5 years or less), visit www.freedomfounders.com/step-1 to apply for a guest seat.
4. Want to Work Directly with Me?
If you'd like to work directly with me and a small group of my closest investment colleagues, with direct access to the dealmakers and asset classes that I invest in, just send a message to my Member Advisor (Chris@freedomfounders.com), and put "Fast Access" in the subject line. Or, call (972) 203-6960 Ext 101 and leave a brief voicemail for Chris. Let him know you're interested in the Fast Access program – we'll set up a time with you to talk, find out about your goals, and see if there is a fit.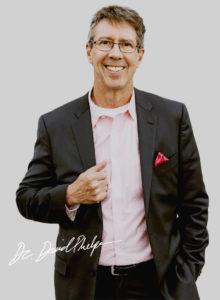 Want to know more about David and schedule him as a speaker or podcast guest? Go to doctorphelps.com to book David now.

Power Concepts:
Get the Full Episode Transcript:

---