A lot of people are suffering and dealing with mental anguish as they try to figure out what to do during this pandemic and economic crisis. All levels of the spectrum and people from all walks of life are affected right now, and guidance is needed more than ever. So today, my great friend, Dr. Brady Frank, joins the show to discuss strategies that will help you and your practice rebound from a recession.
Listen in as we share keys to what we have learned throughout our experiences going through recessions and downturns. You'll learn what industries in dentistry are great investment opportunities right now and gain insight on other important opportunities as we pull out of a recession.
Subscribe: Apple Podcasts | Android | Google Podcasts | Stitcher | Spotify | More
Minute Markers:
2:53 – What Brady has been through and what he does to help practices.
4:44 – How to adapt and shift in a time of massive economic change.
7:40 – Best practices for buying and selling during different economic shifts.
12:50 – When the greatest wealth transfer happens.
13:25 – An example of effective marketing initiatives at this time.
17:20 – Where to buy in and invest in times like this.
26:56 – How to live your life with true freedom.
34:35 – How to use the skills you have to build your practice and wealth.
Featured on the Show:
P.S. Whenever you're ready, here are some other ways I can help fast track you to your Freedom goal (you're closer than you think) :
1. Get Your Free Retirement Scorecard:
Benchmark your retirement and wealth-building against hundreds of other practice professionals, and get personalized feedback on your biggest opportunities and leverage points. Go to www.FreedomFounders.com/Scorecard to take the 3 minute assessment and get your scorecard.
2. Attend A Workshop:
If you're committed to Freedom, but still building a practice, paying down school debt, or growing investment capital, our hands-on Freedom Blueprint Workshops are your entrance ramp onto the fast track! Visit www.freedomfounders.com/workshop to claim your seat!
3. Apply To Visit The Mastermind:
If you'd like to join dozens of dentists, docs, and practice professionals on the fast track to Freedom (3-5 years or less), visit www.freedomfounders.com/step-1 to apply for a seat.
4. Want to Work Directly with Me?
If you'd like to work directly with me and a small group of my closest investment colleagues, with direct access to the dealmakers and asset classes that I invest in, just send a message to my Member Advisor (Chris@freedomfounders.com), and put "Fast Access" in the subject line. Or, call (972) 203-6960 Ext 101 and leave a brief voicemail for Chris. Let him know you're interested in the Fast Access program – we'll set up a time with you to talk, find out about your goals, and see if there is a fit.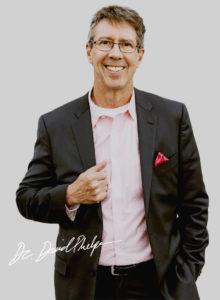 Want to know more about David and schedule him as a speaker or podcast guest? Go to doctorphelps.com to book David now.

Power Concepts:
Get the Full Episode Transcript:

---